The Nantucket Historical Association (NHA) was pleased to bring back the popular cultural series and host the fourth installment of Our Nantucket, a community diversity series at the Whaling Museum, on Sunday, September 18, 2016. The event was made possible in part with a grant from the Nantucket Fund.™
Focused on the rich and varied cultures that make up the island community, each Our Nantucket program celebrates a different country while highlighting some of the many cultures of today's Nantucketers. Last week, the NHA celebrated the country of Mexico with an evening of food, song, dance, and more.
At Our Nantucket, audiences were treated to a variety of performances and live events throughout the evening featuring Veronica Robles, a multimedia producer, TV host and teaching artist. Robles and her students regaled audiences with authentic Mexican dancing, including an Aztec presentation, a Mexican hat dance, and more.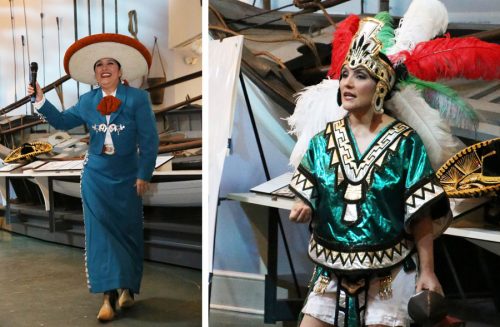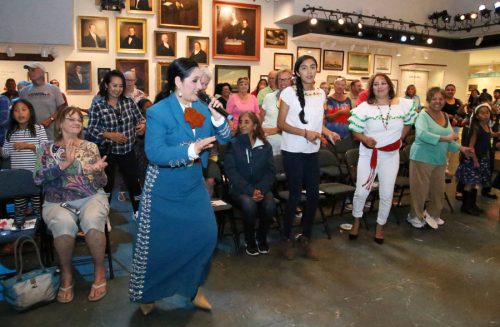 Each Our Nantucket program features a panel of guest speakers who bring awareness to their individual stories of immigration and relocation to Nantucket. Facilitated by the NHA, panelists share their memories of their home countries, along with their new experiences since moving to Nantucket.
Throughout the evening, a sampling of Mexican foods was served, including tacos, tamales, flautas, and tres leches cake.  Marjan Shirzad, NHA Director of Visitor Experience says, "It's so wonderful to be working with community partners like Maria Partida and Jackie Echeverria, who have been volunteering at the NHA Diversity Festival for years and are now part of this initiative. Through this program series, we are honored to serve as a gathering place for increased global understanding and celebration."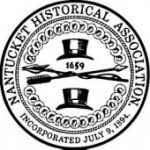 Special thanks to the Nantucket Historical Association for the terrific photographs for us to remember and reflect on this celebration.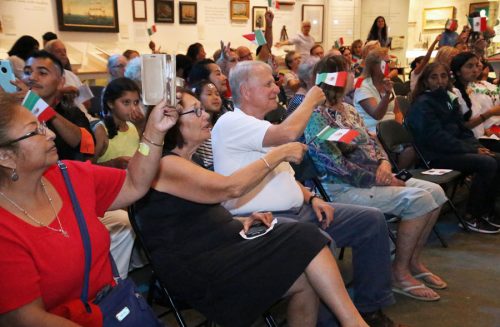 Interested to learn more how the Nantucket Fund™ helps ALL of Nantucket? From affordable housing and substance abuse relief to furthering our Island cultural diversity, visit our Nantucket Fund page, here or MAKE A GIFT today!