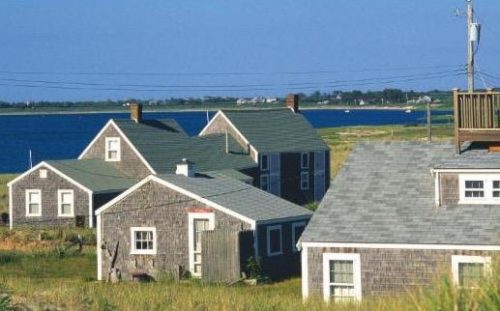 The Community Foundation for Nantucket has always had a mission – to strengthen Nantucket now and for future generations through informed philanthropy and community leadership.  In pursuit of this mission we act as a steward, grant maker, charitable resource, and a catatlyst, by mobilizing community leadership to affect collaborative solutions for Nantucket's most critical issues. Affordable housing is one such issue we focus our attention.
After hosting several small community housing discussions, the Foundation sponsored a public forum on the current state of work-force housing in the Great Hall at the Nantucket Atheneum on Friday September 9, 2016 . Over sixty Nantucket citizens, both year-round and summer residents, were in attendance.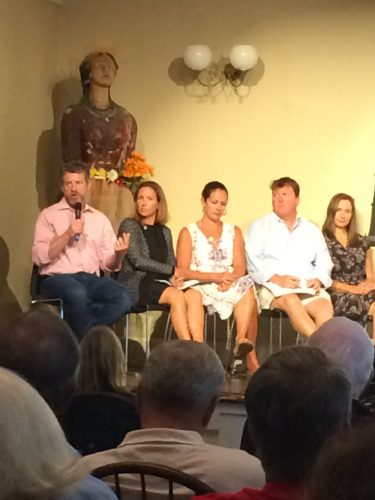 Panelists were:
Dawn Hill Holdgate, Vice Chair of the Board of Selectmen
Tucker Holland, independent housing consulting to the Town
Anne Kuszpa, Executive Director of Housing Nantucket
Leslie Snell, Deputy Director of Planning
Brian Sullivan, member of the Affordable Housing Trust Fund.
moderated by Mark Forsyth.
The Community Foundation for Nantucket plans to continue convening lively discussions around this issue to keep the community informed on how our housing needs are being addressed.
For more detailed information on forum discussion topics:
Housing Production Plan – Affordable Housing Trust Fund
Housing Nantucket – Community Investment Tax Credit
2015 Workforce Needs Housing Survey
Nantucket Bank – ACK Mortgage Plan
Cape Cod 5 – 1st time Homebuyer & Affordable Home Loan Program in conjunction with MassHousing
For more detailed information on Nantucket's Affordable Housing options:
Habitat for Humanity Nantucket
Nantucket Rental Assistance Program
Housing Assistance Corporation Cape Cod
Housing Nantucket is once again coordinating CHAPA Homebuyer Education classes beginning in October. Information is available at www.NantucketCommunitySchool.org.
Thank you to the Nantucket Atheneum, each of the panelists, Mark Forsyth, and to all who attended this forum. The housing issue affects us all. The Community Foundation for Nantucket expands its support beyond grant making to help with housing by gathering people together in discussion and keeping Nantucketers informed about the proposed solutions.