The Community Foundation for Nantucket is governed by a Board of Trustees that establishes the policies & procedures and oversees general management of The Foundation and the funds entrusted to its care. Our Board consists of highly qualified community leaders from across the country who are passionate about improving the health and well-being of the nonprofits in our region and the people they serve.
Officers
Geoffrey Verney, President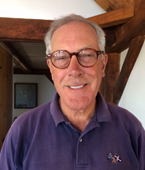 E. Geoffrey Verney has spent a portion of every year of his life on Nantucket. He is a former summer employee of numerous Nantucket businesses, most notably Red Roundsville's Nantucket Construction Company. He is a recently retired sales and marketing executive of Monadnock Paper Mills, Inc., headquartered in Bennington, NH. Monadnock is a family-owned paper manufacturer producing custom-designed specialty, industrial and fine papers for a wide range of markets and applications. Having worked at Monadnock for 38 years, he continues to serve on the board. In New Hampshire he served for 30 years on the board of the Sharon Arts Center in Sharon, NH serving as president for 4 years. He also served on the board of River Meade, a continuing care retirement community in Peterborough, NH. On Nantucket Verney served on the board of the Nantucket Historical Association for two terms, initially on the design and building committees for the refurbishment of the museum and later as president. He continues to serve on the development and governance committees. He is a former commodore of the Nantucket Yacht Club. Verney is married to Elizabeth Thayer and they split their time between Nantucket and Florida. They have two grown children who also have enjoyed Nantucket each year of their lives.
Robert Dean Felch, Vice President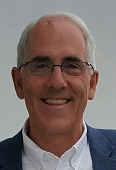 Robert Dean Felch (Bob) and Marianne, his late wife, had been long-time summer residents of Nantucket before they became full-time residents of 'Sconset in 2002. Bob has been involved with the Community Foundation since its formation in 2005, joining the original board as its first Vice President. Following a two-year absence from the Foundation board, he rejoined in 2016. He has served on other local boards including the 'Sconset Trust, the Siasconset Union Chapel and the Siasconset Casino Association. He was the board president of the 'Sconset Trust from 2004 to 2009 and its Executive Director from 2009 to 2015. In addition he served on the Advisory Council at Nantucket Cottage Hospital. Off island he was President of the board of the Chatham Township (NJ) Historical Society and Senior Warden of St. Paul's (Chatham, NJ) Episcopal Church in the 1990's.
Melissa Philbrick, Treasurer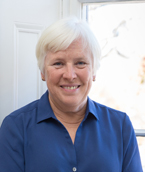 Melissa Philbrick moved to Nantucket in 1986 with her husband and two young children to practice law. She left the active practice of law in 2008 to become the founding Executive Director of ReMain Nantucket. She retired as Executive Director in 2018 and now serves as an Advisor to ReMain. Melissa has also served on a variety of Nantucket non-profit boards over the past 3 decades. She grew up on the Cape, graduated from Brown University and received her law degree from Columbia University School of Law.
Magdalena Reid, Secretary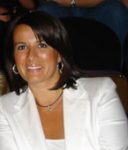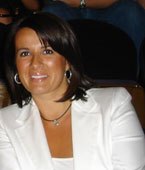 Magdalena Reid is the former Branch Manager of Cape Cod Five Cents Savings Bank on Nantucket. She previously held various positions at Nantucket Bank for eight years, and graduated from the Babson School for Financial Studies in 2010. Born in Warsaw, Poland, Magdalena speaks fluent Polish, and holds her heritage close to her heart. Magdalena moved to the US as a child and grew up in the Boston area. Prior to Nantucket, she worked in retail management in Boston, Hyannis, and Boca Raton, FL. Magdalena is mother to a very active little boy, Jacob, and she spends her time at Little League games and various island events supporting the community. Magdalena brings to the Community Foundation a strong desire to better the island she and her son have the pleasure of calling Home.
Trustees
Frank Anton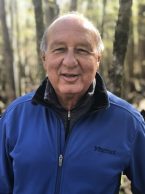 Frank Anton is the former CEO of Hanley Wood, a business to business media company that served professionals in the home building and architectural businesses. Now retired, he has long been an active supporter of Habitat for Humanity. A graduate of Dartmouth College and Northwestern's Medill School of Journalism, Frank is now a fellow of Harvard University's Joint Center for Housing Studies.
Tom Anathan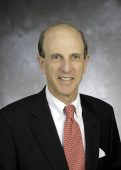 Tom is a retired Managing Director of UBS Realty Investors who served on its Investment Committee and headed all marketing, client relations, communications and reporting for over 30 years. He has been a Board Member of numerous charitable organizations including Hartford's Wadsworth Atheneum ( oldest public art museum in the United States), The Mark Twain House, and the Nantucket Historical Association ( Treasurer and Member of its Executive Committee ).  Both Tom's family and his wife's family have been summer and/ or year round residents of Nantucket for over 60 years and have actively supported many other Nantucket charitable organizations during that time.
Lisa Botticelli
Lisa was born in Louisiana and raised in Honolulu, Hawaii.  In 1980 Lisa left Hawaii to attend college at the Rhode Island School of Design where she met her husband Ray.  After receiving a BA in Architecture in 1985, Ray and Lisa moved to Boston where she worked for an architecture firm specializing in commercial interiors and residential architecture.  In 1991 Ray was asked to move to Nantucket to manage the Nantucket office of Design Associates for whom he had been working for in Cambridge.  Looking for a new adventure they moved to the island in June of 1991 ostensibly for one year.  They both fell in love with living on Nantucket with their small family and continued to work at Design Associates until the spring of 1994 when they started Botticelli and Pohl.  28 years later they are still here here.
Lisa has two daughters, Camille and Phoebe, and two adorable pugs named Timothy and Wesley.  She has served on the Zoning Board of Appeals for the past 10 years and enjoys biking around the island in her spare time.
Maureen Fennessy Bousa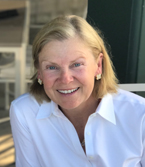 Maureen Fennessy Bousa resides in Wellesley Hills, MA and has enjoyed a summer cottage on Nantucket since 2003.  She currently serves as a trustee of The Clark Art Institute (Williamstown, MA) and the White Heron Theatre (Nantucket, MA).  She supports the Library of Congress as a member of the James Madison Council.  Maureen's previous board experience includes Historic New England (Boston, MA) and the Nantucket Historical Association.  In addition, Maureen is a former overseer of the Massachusetts Horticultural Society – from which she earned a Master Gardener designation.  Maureen holds degrees from Wellesley College (BA) and Boston College (MBA).  She and her husband Edward are the parents of four….who have relished Nantucket summers since childhood.
Marc Feigen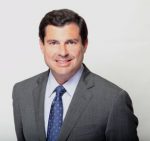 Marc is one of the world's leading CEO Advisors, counseling Chief Executives on all aspects of value creation. Marc's clients have enjoyed extraordinary performance, almost all outperforming their peer groups.
An expert on the role of the CEO, Marc counts among his clients some of the world's best-known enterprises, including the CEOs of 10 companies in the Fortune 150, a global University, a ballet, a hospital system, and a leading global cancer charity.
Marc is often retained by the Board or the CHRO to prepare a chief executive designate for the CEO role.
In 2017, Shawn Tully profiled Marc's work in a five page article in Fortune Magazine.
Marc taught governance at the Wharton Spencer Stuart Director's Institute and has published on governance in the Harvard Business Review. Marc is a co-founder and Executive Vice-Chairman of Cambridge in America, an organization that has raised over $700 million for Cambridge. In 2013, Marc was named an Honorary Fellow of St John's College, Cambridge.
Marc has a BA with honors in History from the University of Pennsylvania, an M. Phil. in International Relations from Cambridge University, where he was a Thouron Fellow, and an MBA from The Harvard Business School. Previously, Marc was an Associate at McKinsey & Company, where he co-authored a best-selling business book on creating growth and performance. From 1998 to 2007, he founded and built a management consulting firm with expertise in strategy and value creation. The firm was sold to Booz & Company (now part of PwC). Marc has appeared on CBS, and has published articles in the Wall Street Journal, the Harvard Business Review, USA Today, and Directors and Boards. He lives in New York City and Nantucket with his wife and two daughters. A sailor, Marc is Rear Commodore of the Nantucket Yacht Club. 
Andrew Forsyth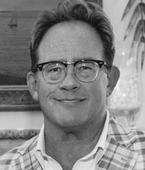 Andrew Forsyth was born in St. Louis, MO, in 1960. He first came to Nantucket aboard the MV Nobska from Woods Hole in the summer of 1970; it would be the beginning of a long and wonderful relationship with the Island and her inhabitants that continues to the present day. He is an avid sailor and fisherman and has been both since he was first introduced to Nantucket; he enjoys small sailboats and surfcasting especially, and is particularly fond of Great Point for fishing and swimming whenever he is afforded the opportunity.  He is currently a member of the Acquisitions Committee of the Friends of the NHA and looks forward to becoming a member of the board of the Nantucket Preservation Trust. He and his wife, Kelly Williams, are avid collectors and supporters of the arts of Nantucket and the AAN; they have assembled a lovely selection of Nantucket arts and crafts over the past 26 years, especially paintings, baskets (old and new) and scrimshaw. They are frequent contributors to a number of philanthropic organizations devoted to the arts and education, as well as to the housing, feeding, and mental health care of underserved communities. They are longtime supporters of the Maria Mitchell Association, the Conservation Foundation, and the Trustees of Reservations, as Andrew is somewhat of an amateur naturalist and particularly enjoys the birds, wildflowers, and trees of Nantucket; he looks forward to making a positive contribution to the Nantucket community through his service upon the board at CFN.
Marsha Kotalac
Marsha [Reis] Kotalac was born and raised on Nantucket Island. She attended Nantucket High School and graduated from Plymouth State College with a degree in Elementary Education. Marsha earned her Master's Degree in Special Education from American International College. Upon returning to Nantucket, she taught 3rd and 4th grade at Nantucket Elementary School from 1974 to 1983. That same year, she debuted "The Nantucket Sportslocker" on Main Street – a retail establishment she owned and operated for more than two decades. Following "The Sportslocker's" success, Marsha turned her retail vision toward Nantucket Memorial Airport, operating "Nantucket Airport Gifts" until 2012. Ms. Kotalac has served on numerous boards including The Nantucket Bank, Nantucket School Committee, and Community Foundation for Nantucket. Through her retail business proprietorship, Marsha has been a longtime supporter of local Island charity events and programs such as Nantucket Boys & Girls Club, Nantucket Junior Miss, Nantucket S.T.A.R. and Blooming Bids Supporting Kids. Recently retired, Marsha enjoys lunches with her mother at The Seagrille, bicycle rides on Tuckernuck and walking the beaches of her beloved winter home in Anguilla.
Kevin Marshall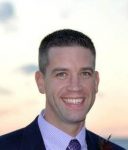 Kevin Marshall has been employed with the Nantucket Police Department for the past fifteen years and was promoted to Patrol Sargent in 2008. Along with his regular duties as Patrol Sergeant, at the direction of the Chief, Kevin is assigned to oversee and direct myriad programs such as the: Crime Prevention Unit, Community Service Section, School Resource Officer Program, Elder Affairs, Bicycle Safety, Honor Guard and is the Coordinator for the Volunteer in Police Service Program (V.I.P.S.). In the last few years Kevin has received certifications in several trainings allowing him to educate first responders how better to respond to behavioral health calls for service. His trainings include: Crisis Intervention Team training, Signs of Suicide, Connect the Trainer, Law Enforcement Question- Persuade- Refer and Mental Health First Aid. To date he has educated over three hundred and sixty community members on becoming suicide prevention gatekeepers. When Kevin is not on patrol he serves on several committees including: Cape and Islands Behavioral Health Provider Coalition, Nantucket Behavioral Health Task Force, Cape and Islands Suicide Prevention Coalition, Bicycle and Pedestrian Advisory Committee and most recently as a sector leader for mental health during Nantucket Cottage Hospital's "Nantucket Healthy 2020" grant program. Kevin and his partner John reside on Nantucket Island.
Victoria McManus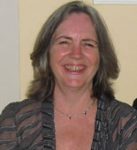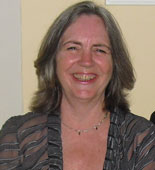 Victoria McManus has served as Trustee since 2012 as both Treasurer and President.   She has more than 20 years experience as both a CEO and public company board member in the financial services, equipment leasing and equipment manufacturing sectors.  She and her husband, John McDermott, reside in Palm Beach and have spent as much time as possible on Nantucket since 2005.
Neil Marttila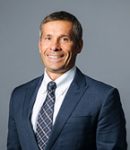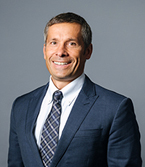 Neil Marttila, Treasurer, is a Senior Vice President, Market Executive at Nantucket Bank, a division of Blue Hills Bank. Neil is an experienced banking executive with over twenty five years of experience in his field. Previously, Neil was Commercial Loan Officer and at Nantucket Bank as a Vice President of Commercial Lending. Neil has been a community banker since graduating from the University of New Hampshire in 1988 with a B.S. Degree in Business Administration and a minor in Economics. He is Treasurer of the Board of Trustees of the Nantucket Film Festival, a member of the Board of the Nantucket Lighthouse School, a member of the Board of the Dreamland Foundation as well as the Community Foundation for Nantucket, a former member of the Real Estate Advisory Committee for the Town of Nantucket, and served on the Board of Directors of Access Nantucket. Neil has lived on Nantucket since 1991 and is married to Lauren Marttila.
Linda Simmons
Rev. Linda Simmons went to Harvard Divinity School in 2008, a few years after leaving her job of 12 years where she was senior manager working for a Department of Labor funded non-profit that helped youth who had dropped out of high school get GEDs and jobs.
With the few years between Divinity School and that job, she worked at a hospital in the Integrative Therapies Department offering people who were suffering relaxation strategies and compassion. The chaplain at that hospital and she became fast friends through many theological conversations, and over time he offered her a volunteer chaplaincy position. It wasn't long before she knew that her next step was to become a Unitarian Universalist minister.
Through some grace and good luck, the stunning Unitarian Universalist church full of whole hearted people on Nantucket Island chose her to be their minister in 2013, the year she graduated from Harvard Divinity School.
She's been here ever since, learning how to live into her humanity with grace. Her mission in life is to increase the measure of love and justice in the world.
Robert Tichio
Robert Tichio is currently a Partner at Riverstone Holdings, the New York-based private equity firm, with which he has been associated since 2005.  Prior, Robert was in the Principal Investments Area at Goldman Sachs, and began his career in the Mergers & Acquisitions Group at JPMorgan.  Robert received his AB from Dartmouth College and his MBA from Harvard Business School.  The Tichios have called Nantucket home for over two decades, and have been actively engaged in a number of philanthropic endeavors related to youth, arts and education.  An active supporter of a number of Island-based organizations whose principal focus is addressing the needs of the year-round community, Robert also serves on the Boards of the Egan Maritime Institute and the Nantucket Boys & Girls Club.
Chris Vineis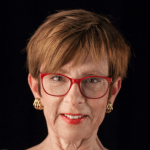 Christine Vineis (Chris) has spent her career in public affairs in Washington, DC, New York City and Columbus, Ohio. Chris began her career in the US Congress working for the ranking member on the House Commerce Committee and then served as Government Affairs Assistant Vice President for IC Industries representing the now CN Railroad. She and her husband moved to New York where she managed the pharmaceutical industry's first consumer advertising campaign for Pfizer, Inc. As a sales associate for a corporate jet manufacturer, she got her pilot's license in New York. Chris launched her public affairs consulting firm, Capital Partnerships LLC, in 1997, specializing in federal government relations, innovative project financing and grants management. The firm is an affiliate of The Livingston Group. A national client portfolio includes a range of large, complex and expensive projects to smaller, independent non-profit programs including some on Nantucket. In Columbus, she chaired the CHOICES Board – a domestic violence support agency, COMPASS – a program fighting homelessness, was Executive Director of the Upper Arlington Chamber of Commerce and served on the Mid-Ohio Regional Planning Commission. She is currently leading a capital campaign to build two new day cares within job training sites in Columbus. On Nantucket, Chris is a board member of the Nantucket Education Trust, development chair of the Nantucket Book Festival Committee and loves volunteering with kindergartners at the Nantucket Elementary School.
Cathy Ward
Catherine Ward, Cathy, moved to Nantucket from West Orange, New Jersey, in 2010 after having been a summer resident since 1983.  She spent nearly 40 years in the health care industry, including research at NIH, then moving into the pharmaceutical industry as Vice President of Sales, Marketing, Training and Development, and Operations with Roche Labs and Yamanouchi Pharma America.  She was President of the RJO Group, a NYC communication company, Past President of the Board of Directors for the Hospital Thrift Shop and remains as an advisor, Co-Vice Chair of the Board of Trustees for Nantucket Cottage Hospital, is a member of the Quality Assurance Committee, the Patient and Family Advisory Council and the Hospital Advisory Council at Nantucket Cottage Hospital, she also served as an advisor on the Board of Nantucket Community Sailing. Cathy served as a member of the Vestry at St. Paul's and remains on their Altar Guild.  She was the project organizer for the Egan Institute's Nantucket Maritime Festival and is member of the Board of Directors for the Nantucket Preservation Trust and a member of the Nantucket Garden Club. (Photo credit: Lisa Frey)
Finn Wentworth
Finn Wentworth is an investor in businesses that have included commercial real estate, media and sports ventures. He is a past President and Chief Operating Officer of YankeeNets, LLC and a founder of the YES Network, a regional sports network with over 12 million subscribers. During his tenure, he also served on the boards of the YankeeNets and the National Basketball Association as well as the team boards of the New York Yankees, the New Jersey Nets and the New Jersey Devils.
Wentworth is a founder and managing principal of Normandy Real Estate Partners, a $2 billion discretionary fund that acquires and invests in commercial real estate properties, primarily in the Boston to Washington corridor. Among the fund's key acquisitions has been the Boston's iconic John Hancock Tower.
A philanthropist and community improvement activist, Wentworth has served in leadership positions on several nonprofit organization boards in the New York Metropolitan area. He is a Chairman for the Foundation of Morristown Medical Center. He is a trustee the Geraldine Rockefeller Dodge Foundation, as well as a Trustee Emeritus of the Yogi Berra Museum. Wentworth is a member of the Washington Association of New Jersey and patron of George Washington's Mount Vernon. He also serves as a Board Member of the Nantucket Historical Association. He has served on the Board of the Princeton National Regatta Association, an organization that supports the U.S. Olympic Rowing Team, and received the Jack Kelly Citizenship Award from the U.S. Rowing Association. He also has served on the boards of trustees of his alma maters, Lehigh University and Morristown Beard School, where he was inducted into the Sports Hall of Fame. Wentworth was also inducted into NJBIZ Magazine's Hall of Fame which honors those who have a long-term commitment to business success in New Jersey, and is a member of the Board for the New Jersey Hall of Fame Museum.
Wentworth is an avid sportsman who has climbed 49 US State Highpoints, including Mount Whitney, California, Mount Rainier, Washington, and Mount Hood, Oregon.