We are on the move, for the last time! 
Last month the Community Foundation for Nantucket moved into its permanent home at 9B Bayberry Court. We are thrilled to be settling into our new dignified office and are so grateful to everyone, especially our contractor, Rob Reid, for helping us along the way. Next time you are mid-Island, please stop by and say hello! We would love to give you a tour.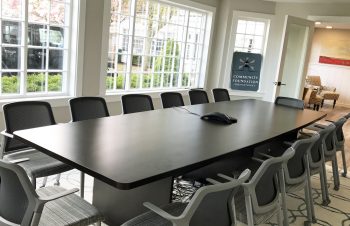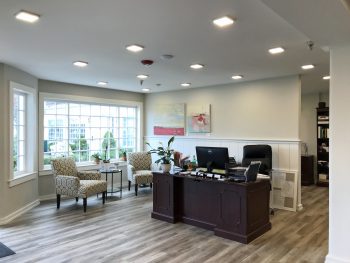 One Book One Island!
This year was the 13th Annual One Book One Island Celebration. Readers of all ages enjoyed Dave Eggers Monk Of Mokha and participated in numerous community events. OBOI is a collaborative community project which seeks to promote reading, literacy and community by encouraging everyone on Nantucket to read, discuss, and reflect on the same book. The Community Foundation for Nantucket is proud to hold the One Book One Island charitable field of interest fund and play an active role in this amazing community event.
News from the office! 
We have had a very busy spring at the Foundation! Our Program Director, Jeanne, has been processing both the ReMain Nantucket Fund and Nantucket Fund applications. We received over 60 applications between the two cycles this year. Make sure to stay tuned for updates on our Nantucket Fund Grant Recipients. Jeanne and Carlisle have also been busy with over 200 scholarship applications! The foundation holds sixteen different Scholarship Funds and is privileged to award scholarships to deserving High School Seniors and Graduates.
Diana and Margaretta have been busy with the audit, renovations for our new space and keeping the office running. Margaretta has also been planning for the 2019 Nonprofit Leadership Conference.
Our team are all active Nantucketers and are deeply entrenched in our Island Community. A few highlights of our Staff's spring include: Carlisle ran the Boston Marathon with Team Challenge ALS, Diana welcomed her new puppy, Jade, and Jeanne volunteered on set of Kingdom Country Production's film Martin Eden. Its amazing what they find time to do!