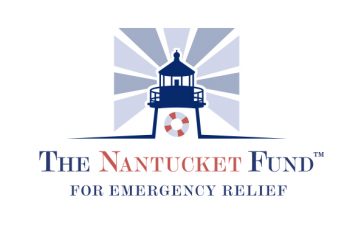 In an effort to meet the ever changing needs of many Nantucket residents during this COVID-19 crisis, the Community Foundation has designated funds within the Nantucket Fund for Emergency Relief to allow qualified nonprofits to be reimbursed for the cost of meals purchased from local restaurants and provided to their constituents, congregation, members etc.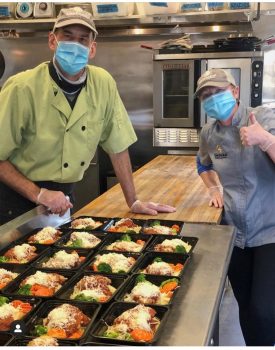 The Food Initiative encourages nonprofits and restaurants to establish partnerships, where the nonprofit purchases pre-made meals from a restaurant and distributes them to their constituents. In turn, the Community Foundation will provide the nonprofit with a grant to reimburse them for the cost of the food.
During the spring of 2020 the Food Initiative funded 9,000 meals. We have recently started the initiative again and have established the following partnerships:
A Safe Place – The Beet
The Landmark House – Faregrounds
Fairwinds – Faregrounds
Far De Luz – Trading Post
Housing Nantucket – Charlie Noble
Health Imperatives – Nantucket Culinary Center
Nantucket Boys and Girls Club -The Breeze at the Nantucket Hotel, Fusaro's, and Crosswinds.
Saltmarsh Senior Center – Nantucket Catering Company
Applying for a Nantucket Fund for Emergency Relief Food Reimbursement
Instructions for applying for the Nantucket Fund for Emergency Relief Food Initiative
Nonprofits MUST receive authorization from the Community Foundation prior to engaging in a partnership with a restaurant. Please reach out to Jeanne Miller (jmiller@cfnan.org) or Carlisle Jensen (Cjensen@cfnan.org) to learn more about this opportunity.
Organizations must be a nonprofit or religious organization, or a Town of Nantucket affiliate to apply. Informal groups may be sponsored by qualifying organizations.
 To qualify, a group must determine the number of meals needed and the restaurant to purchase them from (restaurants require a minimum of 2 days advance notice).
The organization will either pick up the meals or have them delivered by the restaurant. The organization will distribute the meals either by curb-side pick up or delivery to recipient's location.
The purpose of the meals is to create a sense of community by offering a meal together, even when we are apart and for organizations to support their constituents.
 These grants will be made through a reimbursement model.
After the food has been received, submit a copy of the paid receipt from the restaurant and the CFN Nantucket Fund for Emergency Relief Reimbursement Form to CFN to confirm the event occurred. A check will then be issued by CFN to the qualifying organization.
If you have any questions or concerns, please reach out to Jeanne or Carlisle.
Copies of paid invoices and Food Initiative Reimbursement Form must be submitted to Diana Harrison: dharrison@cfnan.org.