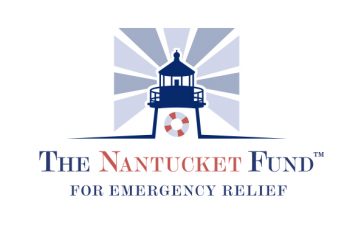 The Nantucket Fund for Emergency Relief will address immediate and long-term needs stemming from the COVID-19 crisis.
Grants  will focus on providing operational assistance to our Island's nonprofit human service providers. The goal of this fund is to sustain critical care and services during this pandemic. Examples include:
Access to Food and Nutrition Services
Housing Related Support
Behavioral Health and Addiction Services
Access to Healthcare for our Island's vulnerable populations
Essential services for our Elder community
Groups or agencies who provide critical services to our community who are unable to do so due to mandated closures
We realize that this situation is fluid, and not every need has been identified.  The Community Foundation is committed to being flexible during this challenging time.
Grants Awarded as of May 22, 2020: $554,422.00
The following organizations received grants:
A Baby Center at Nantucket Family Resource Center
A Safe Place
Artists Association of Nantucket
Fairwinds, Nantucket's Counseling Center
Far De Luz
Health Imperatives
Nantucket Boys & Girls Club
Nantucket Cottage Hospital, Serology study
Nantucket Cottage Hospital, Emergency Department Support
Nantucket Community School
Nantucket Food, Fuel, and Rental Assistance
National Alliance on Mental Illness on Nantucket
Rising Tide Preschool
Saltmarsh Senior Center / First Congregational Churc
St. Paul's Church / Laundry Love
Small Friends
Unitarian Church
Applying for a Nantucket Fund for Emergency Relief Grant
We encourage organizations who meet the above criteria to submit a written request for funding to Jeanne Miller and Carlisle Jensen.
Requests should include the following:
Organization name and contact.
Are you able to provide services at this time?
How has the COVID-19 crisis affected your revenue stream?
Please share with us how the Community Foundationcan help, include a detailed spread sheet of your financial losses and current need.
Is this the only request you anticipate making in the near future?  Or are there other needs you currently have for which you have applied for assistance elsewhere?