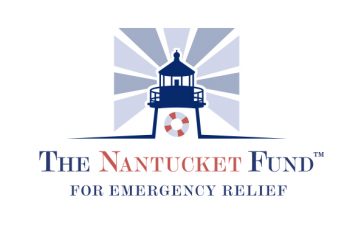 This spring, the Community Foundation established the Nantucket Fund for Emergency Relief. This  COVID-19 response fund has been actively awarding grants on a rolling basis to Nantucket nonprofits addressing the most important community needs during and after this public health crisis.
Since March, we have established the following phases for awarding Emergency Relief Grants:
Phase I: Grants to critical human service organizations which were actively responding to the pandemic and to organizations which were forced to close, but needed support to open when allowed.
Phase II: Grants to help nonprofit organizations which provide vital community services reopen to the public. This included funding disinfecting programs and PPE equipment. In addition, grants to organizations continuing to provide relief and support to individuals and households who are experiencing severe economic hardships due to COVID-19.
Phase III: Grants to Island nonprofits impacted by the COVID-19 pandemic, primary focus will be given to Island organizations which focus their attention on the Island's most critical needs and initiatives. (October).
Emergency Relief Grant Recipients:
$1.05 Million in Grants Awarded to the Nantucket Community
Phase I Recipients: 
A Baby Center
A Safe Place
Addiction Solutions
Fairwinds, Nantucket's Counseling Center
First Congregational Church
Health Imperatives
Housing Nantucket
National Alliance on Mental Illness – Cape and the Islands
Nantucket Atheneum
Nantucket Boys & Girls Club
Nantucket Community School
Nantucket Cottage Hospital
Nantucket Food, Fuel, and Rental Assistance
Nantucket Community Television
Rising Tide Preschool
Small Friends
UU Church/ Immigration Resource Center
Phase II Recipients
Artists Association of Nantucket
Dreamland Foundation
Maria Mitchell Association
Nantucket Atheneum
Nantucket Community Music School
Nantucket Boys & Girls Club
Nantucket Historical Association
Nantucket Ice
Nantucket Partnership for Children – Nantucket New School & Strong Wings Adventure Camp
Rising Tide Preschool
Small Friends
Applying for a Nantucket Fund for Emergency Relief Grant
We encourage organizations who meet the above criteria to submit a written request for funding to Jeanne Miller and Carlisle Jensen.
Phase I & II Requests should include the following:
Organization name and contact.
Are you able to provide services at this time?
How has the COVID-19 crisis affected your revenue stream?
Please share with us how the Community Foundationcan help, include a detailed spread sheet of your financial losses and current need.
Is this the only request you anticipate making in the near future?  Or are there other needs you currently have for which you have applied for assistance elsewhere?
Phase III Requests: Phase III applications accepted until October 15, 2020 – Grants will be awarded Late-October.