We're pleased to announce the creation of our latest project fund in support of PopUp Nantucket, an Island-wide Free Pocket Park Series.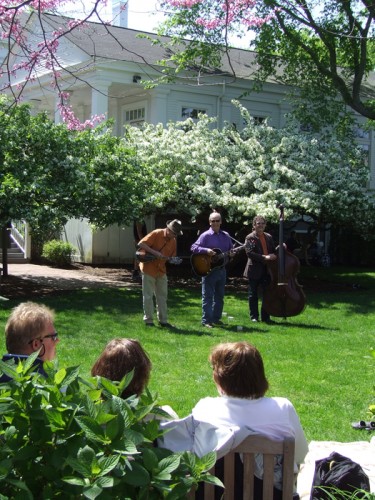 Through a collaboration with ReMain Nantucket, Nantucket Land Bank, Nantucket Atheneum and CFN, PopUp kicked off this season's Free Pocket Park Series with a free concert in the garden of the Atheneum on Sunday, May 20th. The concert featured The Shepcats with Erik Wendelken, Chris Westerlund, and Steve Sheppard and was enjoyed by many people who were treated to a free performance on a perfect late spring afternoon!
We hope that residents and visitors alike will appreciate the series of free music concerts and children's book readings as yet another way to enhance Nantucket's unique beauty.
Join PopUp Nantucket at the Fair Street Park tonight with Four Easy Payments at 5PM and The Dunbars tomorrow at 10AM. Free music for the whole family!