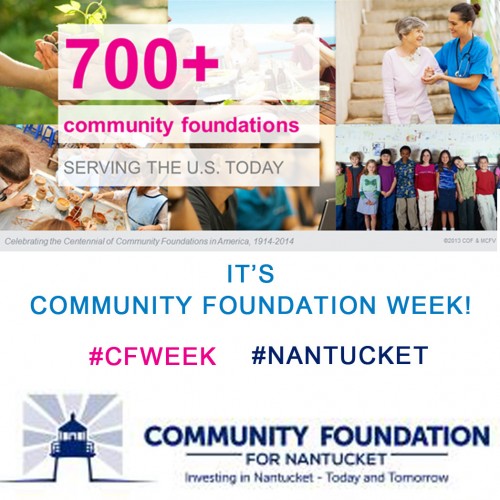 Throughout 2014, the Council on Foundations has undertaken a number of major initiatives to help build a second century of community philanthropy and build public awareness of the important role community foundations play in our society. This month, over 1,500 philanthropic leaders joined us for the 2014 Fall Conference for Community Foundations – a high point in the year long commemoration of the 100th anniversary of the Cleveland Foundation. This week, we have an opportunity to continue recognizing the community foundations role in our society during the 25th Annual Community Foundation Week from November 12-18.
Community Foundation Week is an important opportunity to learn more about the value of place-based giving and perhaps peak interest in getting involved with your very own island foundation. For more information on community foundations , watch this short video.
Happy #CFWEEK #NANTUCKET!