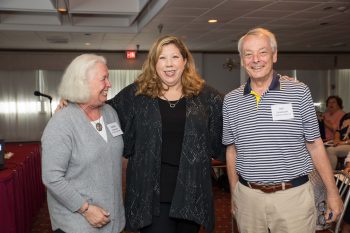 "We established the Taunton Hill Fund with the Community Foundation as a way to support the Nonprofit community  on-Island as well as provide invaluable educational opportunities for these community leaders. In the past two years, Margaretta and her team have expertly produced two full-day Nonprofit Leadership Conferences, which emphasized skill-building, collaboration, networking, and leadership. It has been most rewarding to work with the Foundation to see our vision come to life." Joe and Deidre Smialowski
Nancy Chase's story is a familiar one. A generational Nantucketer, Nancy owned several properties on Nantucket which had increased in value over time. Nancy sold one of these properties in 2008, and created a Charitable Remainder Trust which held the proceeds from that sale. This accomplished several things:
Nancy avoided any capital gains on the sale, which would have been significant;
She received income from her trust to support her during her lifetime; and
She supported several Nantucket charities, including the Community Foundation, with the funds from her trust upon her death.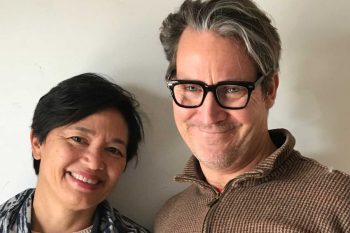 We chose to make a recurring monthly donation to the Nantucket Fund because it makes being charitable on Nantucket easy.  Regular small donations allow us to make a big difference on the island we call home."  Lisa Botticelli and Ray Pohl
Make a monthly recurring gift to the Nantucket Fund and spread your gift over time! This is a convenient and simple way to make a difference.
A gift of $50 a month translates to a donation of $600 a year
A gift of $100 a month translates to a donation of $1,200 a year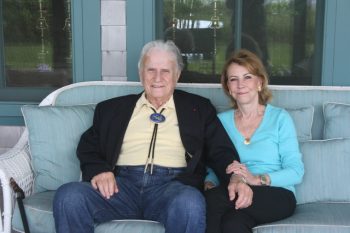 "Being Sustainers to the Nantucket Fund allows us to ensure that we are able to make an impact across all areas of the island, ensuring some of our annual support goes to smaller yet vital organizations that we might not know about otherwise."
Pamela and Max Berry
Become a Nantucket Fund Sustainer. Donors who commit to a multi-year pledge of $10,000 or more to the Nantucket Fund help ensure that significant grants address those needs that are the greatest, now and in the future.