Our Mission from the very beginning has been to strengthen Nantucket now and for future generations through informed philanthropy and community leadership. Our goal for this year is to "Tell The Story" as we act as steward, grant maker, charitable resource, and catalyst to mobilize community leadership to affect collaborative solutions for Nantucket's most critical issues. Our stories include Nantucket newborns to the Island's elderly, the hungry and homeless to our four-legged friends. It's a story of Nantucket and its community that we hope to help write for generations to come.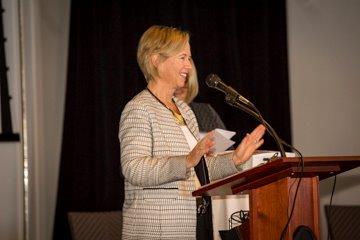 Part of our 2017 story began last year with the Nantucket Fund™ Recipient's Breakfast on Friday, December 2, 2016. This was CFN's 10th grants cycle and we were proud to honor 31 Nantucket nonprofits whose missions and services most closely align with what our community tells us are the most compelling issues facing Nantucket today.
Nantucket Fund™ Grant awards last year totaled $155,800. Click here to see the Current Grant Recipients!
Get Social With Us
this Year!
Since our goal is to "Tell The Story," connect with us on our blog, Facebook & Twitter, and new for us in 2017 – Instagram! Follow us at @cfnantucket as we visually bring our story to life through out the year!
Do you have a story to share with us?
If the Community Foundation for Nantucket has been a part of your Nantucket story, please write us at info@cfnan.org.