It's The Most Wonderful Time of the Year!
Happy Holidays from the Community Foundation for Nantucket. Looking for some last minute gift ideas that also benefit your Nantucket Community?
Nantucket is a lot more colorful this Christmas with "A Walk Around Nantucket: Holiday Editon," a 54-page adult coloring book, conceived by Scott Widmeyer and Alan Yount, who have been coming to Nantucket for more than 25 years.
A portion of the sales from the coloring book are being given to the Nantucket Fund™ – Nantucket's unrestricted source for Community Grants, directing support to local nonprofits that are providing services to Nantucketers. We are so grateful that Scott and Alan are investing in the growth of this one, unique fund where donors' pooled resources help meet multiple needs of Nantucketers…yesterday, today and tomorrow.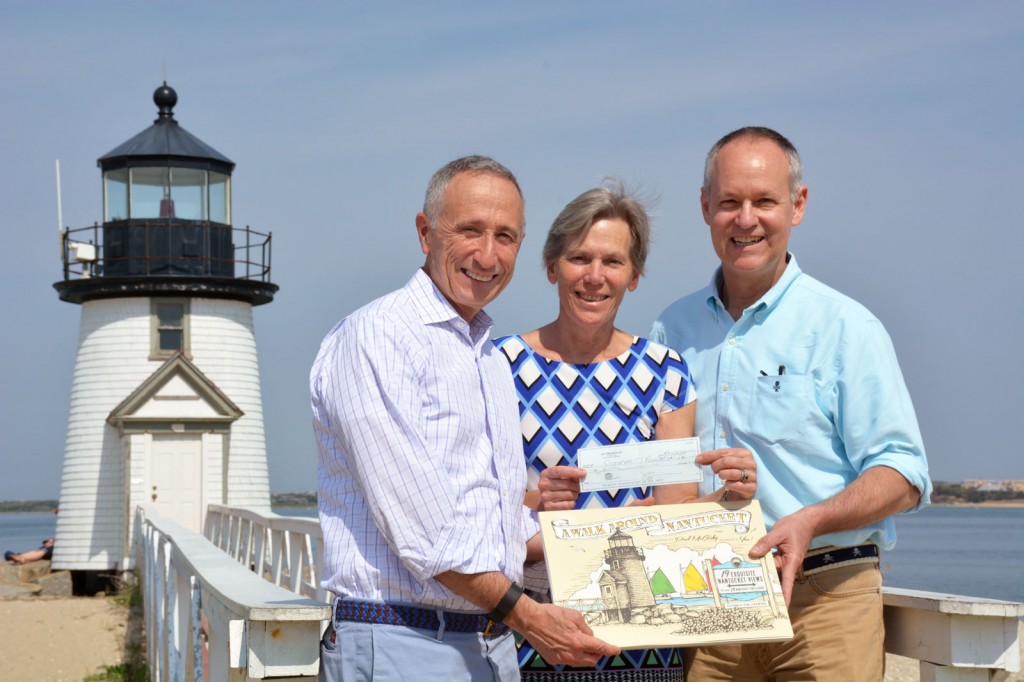 The coloring books are being sold in over a dozen local businesses on Island or online here – A Walk Around Nantucket Coloring Book: Holiday Edition!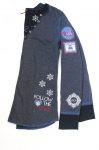 Designed for all of you stroll lovers – slip into this exclusive show-stopper Christmas Stroll Henley. Decked out front and back with exquisite embroidered detail, it is the ultimate casual top for your yearly Stroll wardrobe and beyond! Lola says, "We love what the Community Foundation for Nantucket is all about and are proud to have their lighthouse, a symbol of strength, shine bright on our sleeve this year. LOVE SHACK will donate 10% of sales from the Stroll Henley.
Double-Faced Knit Fabric and made in the USA, get yours online here, – The Christmas Stroll Henley!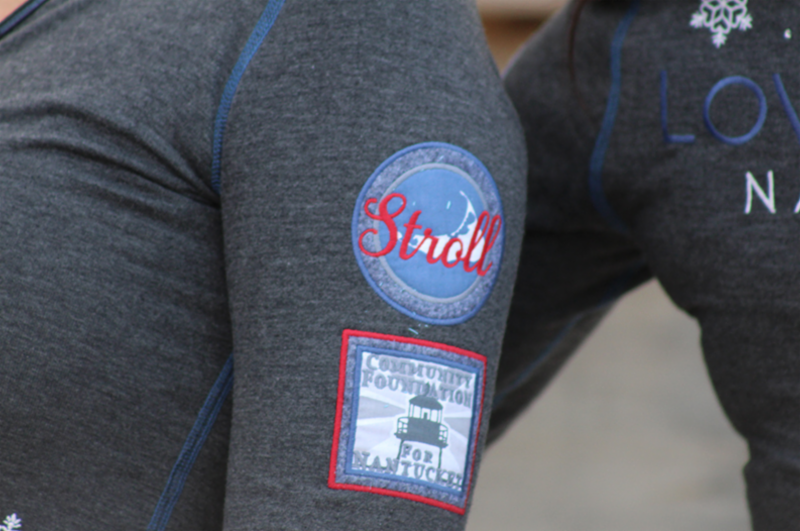 There are also several ways to give directly on our
website at www.cfnan.org.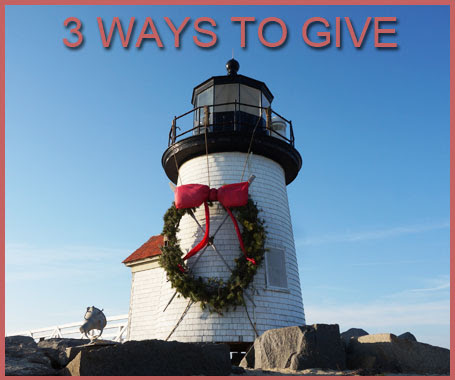 1. Give to Support the Foundation: The work of the Community Foundation could not continue without direct support. Please consider a gift to support the operations of the foundation.
2. Give to the Nantucket Fund™: The Nantucket Fund™ reaches out across the Island and supports organizations that serve those most in need, from people who are under-housed, to those with mental health concerns and substance use disorders, to families who are wondering how they are going to afford their next meal. Your donation to the Nantucket Fund™ will help all of Nantucket, and your generosity is needed now more than ever. Please give generously to the Nantucket Fund™.
3. Give to a Named Fund: CFN helps connects donors with causes that matter on Nantucket. One of the ways we accomplish this is through our named funds, created by fund advisers to support a wide variety of community initiatives.
Thank you to all of those who have made donations that benefit Nantucket Island. Happy Holidays!