The second residency week of the 2013-2014 Chamber Music ACK program of the Walden Chamber Players was a great success!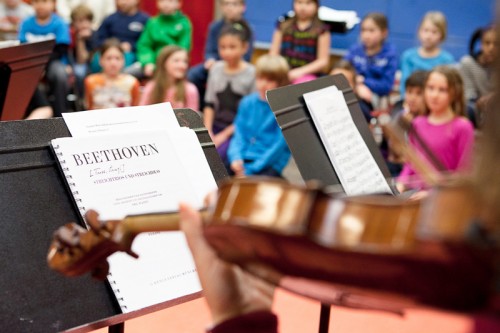 The Community Foundation for Nantucket is thrilled to offer support to this incredible program for Nantucketers of all ages to learn about and enjoy chamber music!
Students at Nantucket Elementary School and The Lighthouse School were charmed by the Walden Chamber Players and their instruments during in-school demonstrations.  A special evening program entitled "Instrument Petting Zoo" offered children the opportunity to hold and play a variety of stringed instruments both large and small.  The concert on Thursday evening at the Nantucket Dreamland was well attended and much enjoyed, all to benefit A Safe Place.