On Wednesday, September 26th, 135 of Nantucket's nonprofit leaders, representing 45 Island charities, joined the Community Foundation for Nantucket for the first annual Nantucket Nonprofit Leadership Conference.
Thanks to the vision and generosity  of a CFN benefactor, the Foundation was able to offer our Island nonprofit leadership teams and board members a full day workshop. Participants were able to learn from experts in the field on topics that included Strategic Planning, Board Development, Outcomes Based Planning and Nonprofit Finances. Workshop presenters included Bud Ris, Nanette Fridman, Brian Kellaway and David Orlinoff.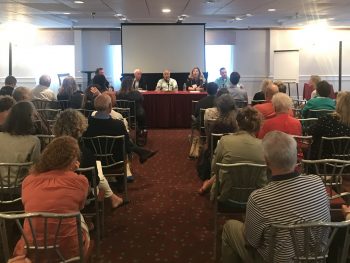 Dan Pallotta, world renowned speaker, TED Talk presenter and author of Uncharitable: How Restraints on Nonprofits Undermine their Potential, was our keynote speaker. He challenged the audience to fundamentally change the way they think about and evaluate charitable organizations.
"Dan's speech set the tone for the day. He inspired us all to think outside the box as we attended our workshops. He also placed an emphasis on networking and collaboration between nonprofits, a sentiment we all share. Our nonprofit sector is a driving force on the Island, and it was wonderful to have so many of us together in one place!" Margaretta Andrews, Executive Director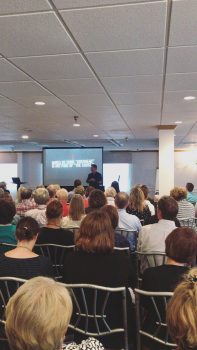 "I am grateful to all who attended, and hope that every attendee attained at least one new idea, process or personal connection that will benefit their organization. I am particularly thankful for our conference sponsors, Joe and Deidre Smialowski, who created the concept for this Leadership Conference and have agreed to underwrite similar events in the future." Geoff Verney, President Board of Trustees.