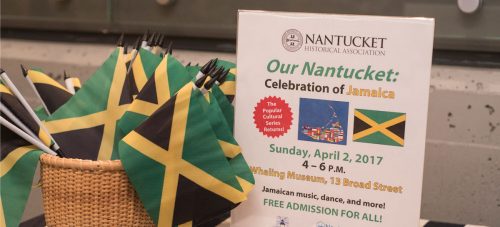 April 2, 2017 marked the fifth installment of the popular "Our Nantucket" series brought to us by The Nantucket Historical Association (NHA) and made possible in part with a grant from the Nantucket Fund™  – our Foundation's unrestricted source to provide community grants to financially support and bring attention to the Island's most critical needs and initiatives.

Focused on the rich and varied cultures that make up the island community, each Our Nantucket program celebrates a different country and highlights the many cultures of today's Nantucketers. On April 2nd the Whaling Museum celebrated the country of Jamaica with an evening of song, dance, entertainment, and so much more.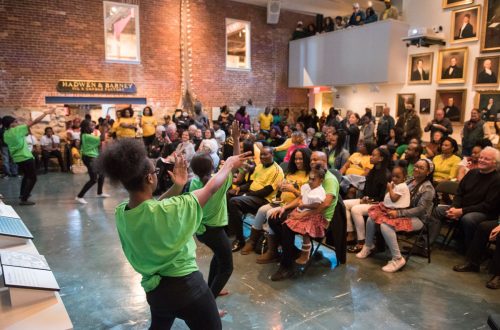 "Throughout its history, and into the present day, Nantucket has been home to an extraordinarily diverse mix of people from across the globe," says Marjan Shirzad, NHA Sacerdote Chair of Education and Outreach. "We here at the Nantucket Historical Association are proud to celebrate cultural diversity through this series in order to engage with friends, neighbors, and community members in timely and exciting ways. Each installment of this series features experiences from lands near and far, and all of the events share the common thread of getting to know one's neighbors and learning about different cultures in an inspiring atmosphere."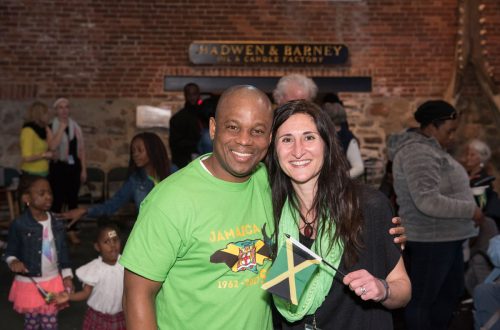 At Our Nantucket Jamaica last month, audiences enjoyed a variety of cultural performances and live events throughout the evening. In close collaboration with Nantucket's New Life Ministries church, guests learned about Jamaican geography and trivia, heard traditional folk songs, listened to Jamaican poetry, practiced words in Patois, admired traditional dress from various Jamaican parishes, and watched Jamaican dances performed by Nantucket school children and community adults.
Thank you to the NHA for providing these photos of the event.
Interested to learn more how the Community Foundation and the Nantucket Fund™ help ALL of Nantucket? From educational and diverse community events like "Our Nantucket" to affordable housing solutions and after-school care, visit our Nantucket Fund™ page here or MAKE A GIFT today!