On July 11th, at the Nantucket Hotel, we held our annual Nantucket Fund™ Grant Recipient Breakfast. The event was sponsored by BNY Mellon Wealth Management. This year, we had the pleasure of awarding $160,475 to 22 nonprofit recipients.
Annually CFN convenes members of the Nantucket community to identify and discuss the most pressing current needs, a practice that allows our Grants Committee to be strategic in grant making around priorities set by our community. Here is where our grant dollars were directed this year.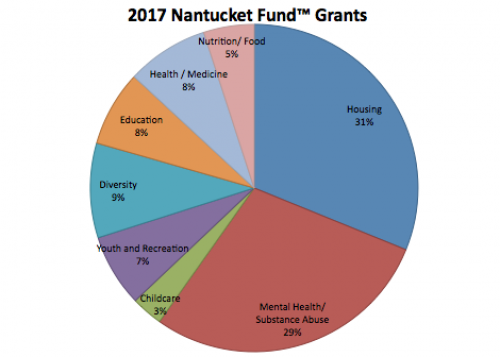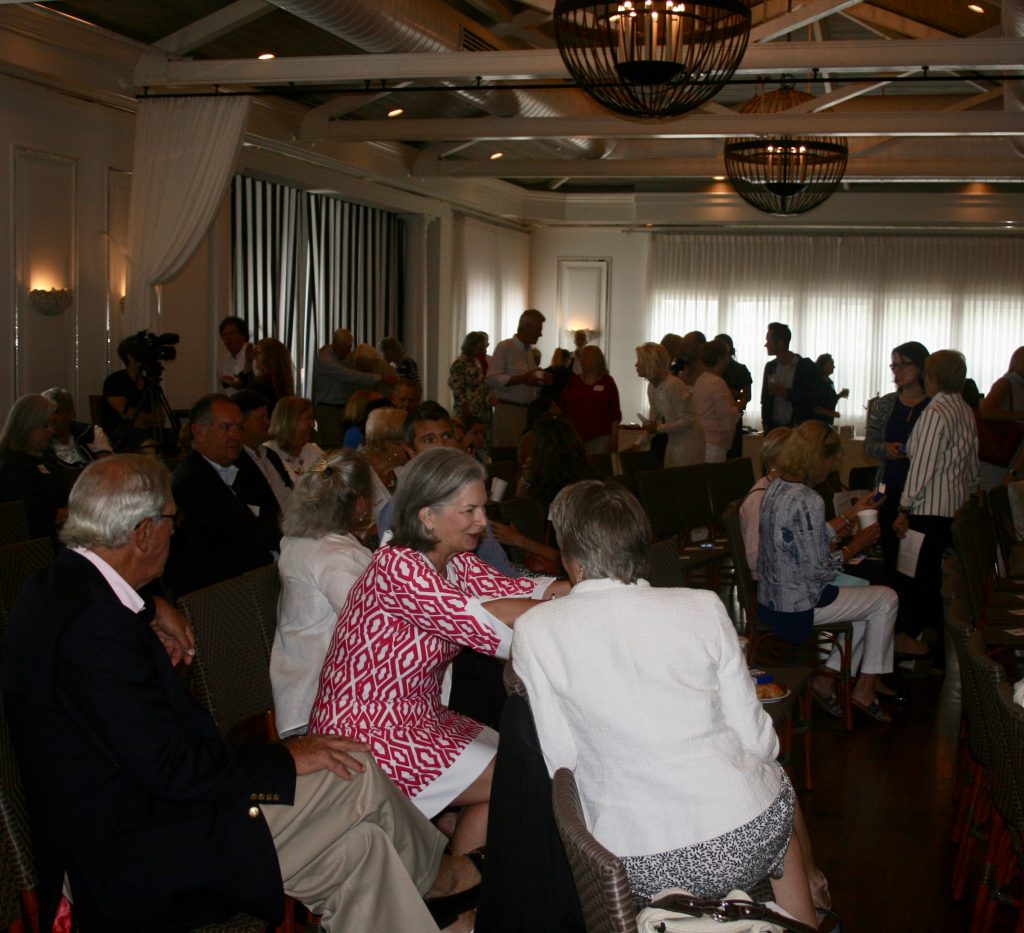 The Grant Breakfast is our favorite day of the year because the recipients all tell their story of how they will be using the grant dollars throughout the  year. We heard from Wynter who told us how much Nantucket STAR means to him and from Courtney Bridges, Executive Director of Small Friends Nantucket, who shared how a family was reunited this summer because of an opening at Small Friends.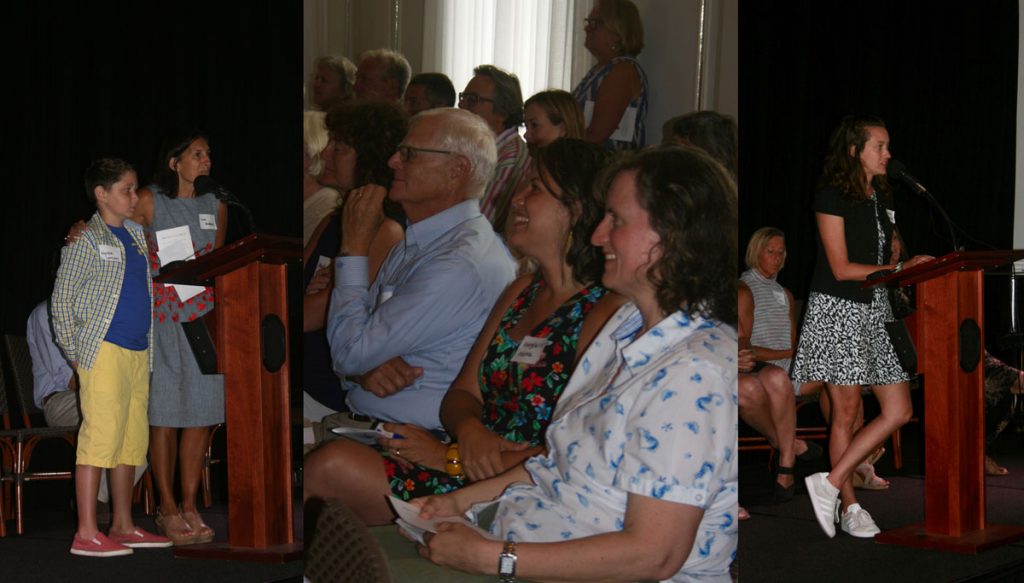 Nantucket Fund™ grants were directed to the following projects and programs this year:
HOUSING
Capacity Building & HVAC Systems for new homes, Habitat for Humanity
Public Education & Media Outreach Programs, Housing Nantucket
The Community Investment Tax Credit Program, Housing Nantucket
Short-Term Rental Assistance for the Nantucket Rental Assistance Program , Nantucket Food, Fuel, & Rental Assistance
MENTAL HEALTH/SUBSTANCE ABUSE
Victims of Crime Act grant support for a full-time Trauma Therapist, A Safe Place, Inc.
Janina Kean, Family Awareness Program, Alliance for Substance Abuse Prevention
Fairwinds Professional Development Institute, Fairwinds – Nantucket's Counseling Center
Healing through the Creative Process, Artists Association of Nantucket
Guiding Good Choices – Drug Prevention Training for Families, Gosnold Inc.
DIVERSITY INITIATIVES
Ready Set Read Program & Parental Empowerment Series, Nantucket Community School
Brazilian and Bulgarian Dance Programs, Nantucket Music Center
Translation Services for Nature Trails, Linda Loring Nature Foundation
YOUTH AND RECREATION
Children's Theatre Program, Nantucket Dreamland Foundation
Sensory Art & Cross Fit Programs, Nantucket STAR
Boys & Girls Club Sailing & Water-Sport Classes, Nantucket Community Sailing
EDUCATION & CHILDCARE
PEN/Faulkner Writers in Schools, Nantucket Book Foundation
Sea of Opportunities with Nantucket Public Schools, Egan Maritime Institute
Mike Smith Live – Motivational Speaker Series, Friends of Nantucket Public Schools
Humane Education Program, Nantucket Island Safe Harbor for Animals
Extended Hours in Infant Room, Small Friends on Nantucket
HEALTH/ MEDICINE
Immigrant & community engagement initiatives, Increased health, nutrition, and family services, and bilingual reproductive health counselor, Health Imperatives, Inc
Be Well Children's Health, Nantucket Cottage Hospital
FOOD / NUTRITION
Fresh Food Produce Program at Nantucket Food Panty, Nantucket Food, Fuel, & Rental Assistance
CFN Executive Director Margaretta Andrews said, "It is our honor to support the incredible work being done every day by these organizations.  The Community Foundation is Nantucket's social impact partner that is in touch with the community's greatest needs, and helps people and organizations work together to fill the gaps so everyone feels good about improving lives."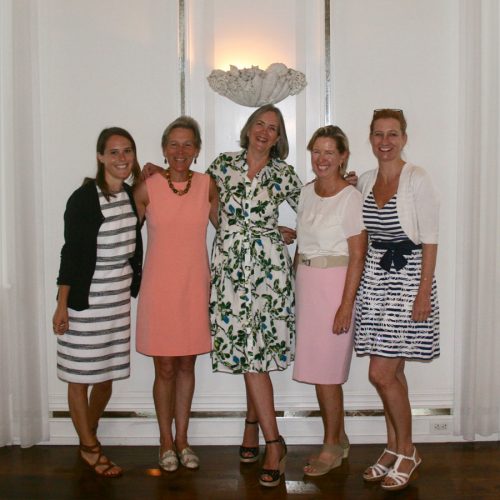 Special thanks to our
Nantucket Fund™
business sponsors: Toscana Corporation, Cape Air, Rogers & Gray Insurance, Arbella Insurance, our many multi-year individual donors, and our breakfast sponsor, BNY Mellon Wealth Management. In addition, many thanks to The Nantucket Hotel for making their space available.
Interested to learn more how the Community Foundation and the Nantucket Fund™ help ALL of Nantucket? From mental health assistance to affordable housing solutions and after-school care, visit The Nantucket Fund™ page here or MAKE A GIFT today!