One Book One Island is a project to promote reading, literacy, and community on Nantucket Island.  Supporters of this program (listed below) created a charitable fund with the Community Foundation, and, as a strong supporter of such efforts, the Community Foundation is honored to partner with so many Island organizations and thrilled to promote this endeavor. This year's book is "The Invention of Wings" by Sue Monk Kidd. Set in Charleston, South Carolina in the early 1800s, "The Invention of Wings" is a story about the search for freedom and empowerment by two women.
This Friday March 11, 2016 begins a week-long celebration of book-inspired events for the Island to enjoy.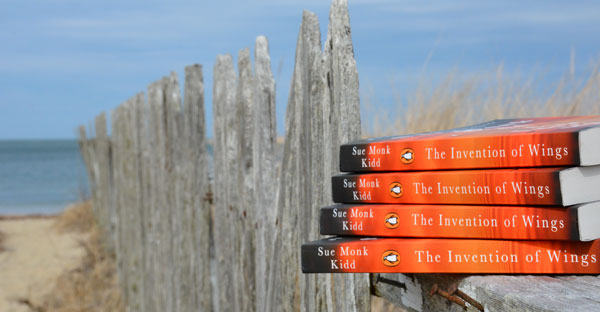 FRIDAY, MARCH 11
Artists Association
Gallery Opening  5:30 to 7:30 pm
"Pieced Together"
an exhibit of quilt-inspired works
Johnson Gallery
19 Washington Street
SATURDAY, MARCH 12  
Artists Association Talk  10 am
"Quilt Making As Art"
Johnson Gallery
19 Washington Street
Grimke Sisters Performance  4 to 5 pm
with Susan Lenoe and Lani Peterson
Quaker Meeting House
7 Fair Street
MONDAY, MARCH 14
Book Discussion   2pm
Facilitated by Molly Anderson
Sherburne Commons' Living  Room
21 South Shore Road
Theatre Workshop Of Nantucket Staged Reading  6 pm
"Correspondence of  Change: Letters of Inspiration and Hope"
Nantucket Atheneum Great Hall
1 India Street
TUESDAY, MARCH 15
Film: Prince Among Slaves  6 pm
The true story of an African Muslim prince who was captured and sold into slavery in the American South. After 40 years of enslavement, he finally regained his freedom, became a national celebrity, and dined in the White House.
Dreamland Theater
17 South Water Street
WEDNESDAY, MARCH 16
Frederick Douglass Performance with Guy Peartree  6 pm
Nantucket Atheneum Great Hall
1 India Street
THURSDAY, MARCH 17
Food for Thought Presentation  12 pm
Nantucket Historical Association
Whaling Museum
15 Broad Street
Book Discussion  5:30pm
Facilitated by Molly Anderson
Nantucket Atheneum Great Hall
1 India Street
FRIDAY, MARCH 18
Celebrate Your Family Story Art Project & Story Telling  9 to 11am
(for children aged birth to 5-years old)
Community School
56 Centre Street
Concert of Spirituals  6 pm
Community Music Center's Youth and Women's Choruses
African Meeting House
29 York  Street
off-street parking available at
Silver & Pleasant Streets
SATURDAY, MARCH 19
Family Quilting Workshop 10 am to noon
(for children aged 6 and up and their parents)
Artists Association
 24 Amelia Drive
A free workshop, but registration is required.
Please call 508-228-0722.  Class size is limited to 30.
Grimke Sisters Presentation by Louise Knight  4 pm
Grimke biographer Louise Knight offers insights into their life Nantucket Atheneum
 1 India Street
SUNDAY, MARCH 20
Finale   5 to 7 pm
A Charleston Buffet (donated by Annye's Whole Foods),
Beverages, & Music by The Shepcats.
Nantucket Historical Association
Whaling Museum
15 Broad Street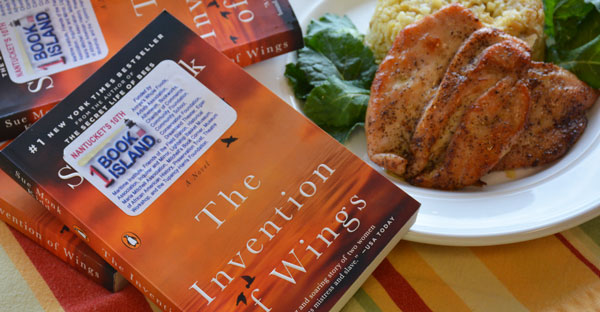 Thank you to all the people, local businesses, and supporters who helped to make One Book One Island possible this year.