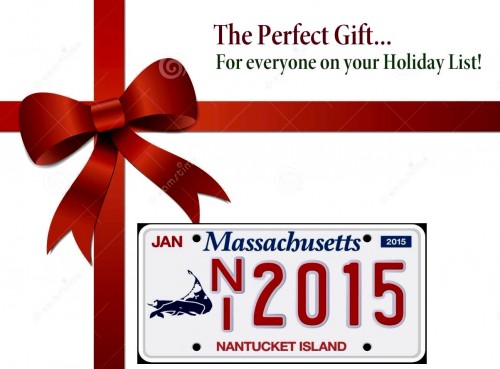 8 days until Christmas! Looking for the perfect last minute gift?
Look no further then a Nantucket License Plate. Your license plate will help the community effort to benefit Nantucket's children. Visit www.nantucketlicenseplate.org for more information because this Holiday, "It's All About The Plates!"
Love Nantucket? Put it on your car!