Happy Spring!
We are excited to share some Ground Breaking News from Housing Nantucket!
In 2017 the Nantucket Fund awarded a grant to Housing Nantucket to launch a new media and outreach campaign. This new outreach campaign was designed to capture the positive impact of stable housing for year-round island residents.This campaign will include videos, posters, and email promotions all of which will put a face to the affordable housing crisis of Nantucket and allow the powerful stories of Housing Nantucket constituents to be shared!
Click on the link below to view all 6 videos.
"We were particularly excited about supporting the creation of the videos. The videos are a uniquely powerful medium; they capture the imagination and stir emotions. The compelling stories in the videos not only connect with supporters and the general public but with individuals looking for affordable housing. Any time we can help support a family finding a forever home on Nantucket is a gift."   Jeanne Miller, CFN Program Director.
These video's officially launched in late April and all six videos are now showing at the Dreamland and are on Housing Nantucket's social media platform.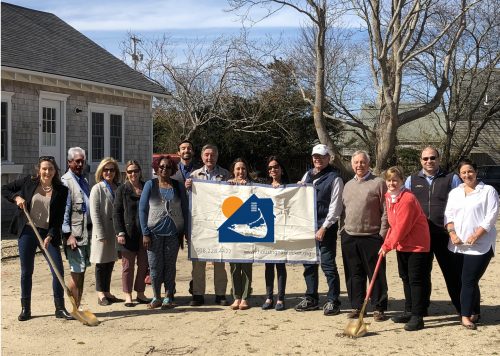 Interested to learn how the Community Foundation is Nantucket's social impact partner, helping make a difference on Nantucket.  Visit our 
website 
here
 or 
MAKE A GIFT
 today!