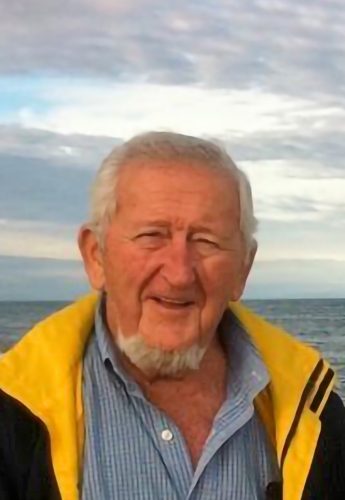 Henry Fee was born on Nantucket on May 21, 1929. The son of a fisherman, Henry grew up on Nantucket, during a time when the island population was barely 3,000 souls, attending island schools and graduating from Nantucket High School in 1947. After serving in the Navy, he returned to Nantucket and began working for the telephone company in 1955.   In 1969, pressed by his wife, Henry left the telephone company, one of the most secure jobs a person could have on the island at the time, and started Henry's Sandwiches.   Soon followed by The Skipper Restaurant, Skipper Sundaes, and Henry's Package store.
As a small business owner, Henry's talents shone.  His friendliness, entrepreneurial spirit, work ethic, and immense generosity had an indelible and profound impact on everyone he met.    After serving hundreds of thousands of "grinders," Henry was proud of his accomplishment,  yet humble. "At least I saved the island from McDonald's!" he joked.
The Henry W. Fee Jr. Memorial Scholarship hopes to encourage the next generation to smile, work hard and help others, making the entire island better through their efforts.  Like Henry did.
Give Now