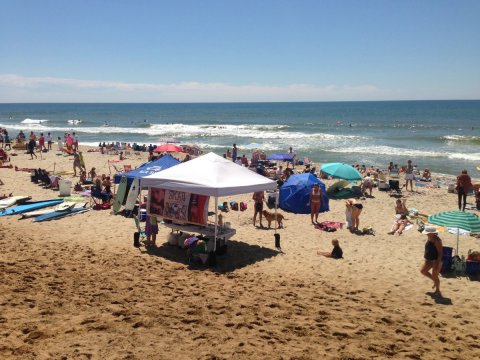 Ozone Surf Classic is a non-profit surf event in memory of David Ozias. The Classic began in 2001 as a one day surf competition and beach BBQ. The event benefits essential island charities. It is a great day on the beach for all ages, especially the young surfers. The group's mission is to maximize the efforts of this local fundraiser and to acknowledge the spirit of life that David embodied for many years to come.
Since 2013, the advisors for this Fund have donated $52,000 to local charities, including $47,000 through the Community Foundation, to the following Nantucket nonprofits:
Dolphins Swim Team Boosters
Maria Mitchell Student Volunteer Program
Meals on Wheels Nantucket
Mentoring Youth Nantucket
Nantucket Boys and Girls Club
Nantucket Center for Elder Affairs/Saltmarsh Center
Nantucket Community Sailing
NES Playground
NHS Environmental Club
The date for the 2017 event is Sunday 8am July 30 at Cisco Beach.
Entry forms can be picked up at Indian Summer Sports, 6 Broad Street.  For more information, contact John Jordin at jjordin@comcast.net or 508-360-6604.
Give Now