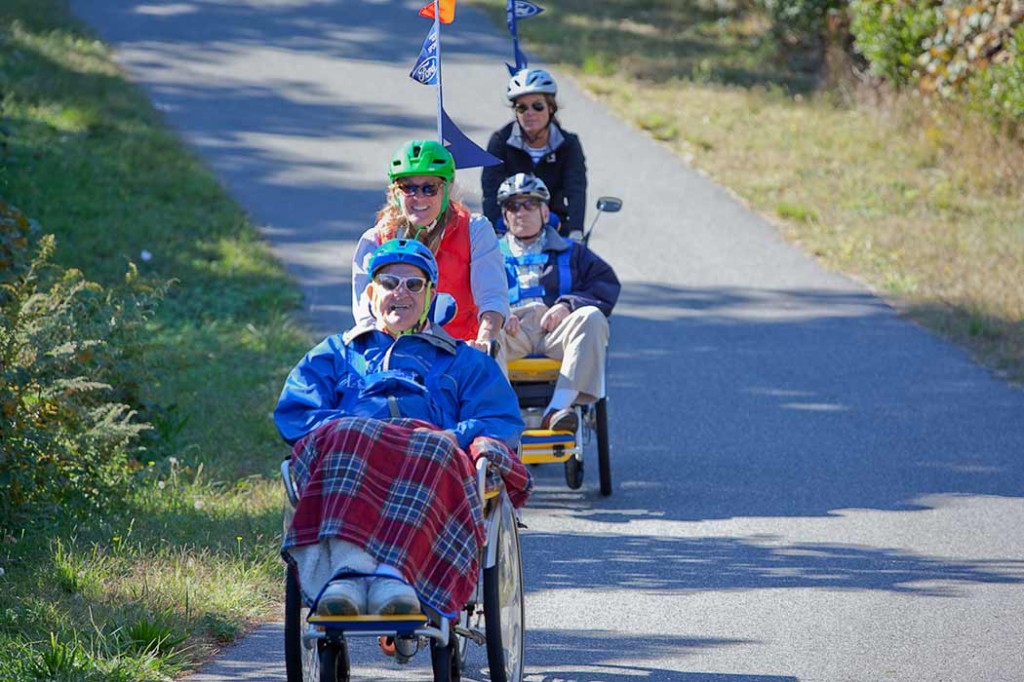 The advisors to the Nantucket Wheelers Fund are a group of grandchildren, children, and friends who are teaming up to re-connect Nantucket's '4th Quartarians' with the great outdoors, their families, and the community at large.
Their mission is to provide Duet wheelchair biking outings at no cost to the elderly residents of Our Island Home, Sherburne Commons, Landmark House, and The Homestead. Three specially equipped bikes were purchased in 2013. Participants took public transportation to our starting point (presently Don Allen Ford at the foot of the Polpis Bike path), where trained volunteers took them for rides on the bike path in groups of 3 for intervals of 1 hour.
This program was extremely successful, and the organizers are looking to maintain the bikes going forward as well as perhaps purchasing a fourth bike in the future.