Over the past two years, the pandemic has truly magnified the needs of our island community, and the Community Foundation for Nantucket's Nantucket Fund is here to meet that need. In 2022, we are extremely proud to announce that CFN awarded just over $300,000 in grant funding to our critical nonprofit partner organizations. The Nantucket Fund focuses primarily on grants to the social services network in our Nantucket community, with grants going to a variety of programs including summer school for our island children to Food Pantry support, from our Meals on Wheels to helping build affordable housing units. Nantucket's year-round community needs our support and CFN is proud to award grants to 27 recipient organizations this year that are helping address these critical needs.
"The programs supported through the Nantucket Fund tell the story of our ever-changing community, its diverse needs and people, and why the Nantucket Fund is so important. The work nonprofit leaders and the staff do every day supports our community in meaningful and impactful ways", said Sunny Daily, CFN Program Director. The Nantucket Fund is our island's permanent endowment. Since 2007, CFN has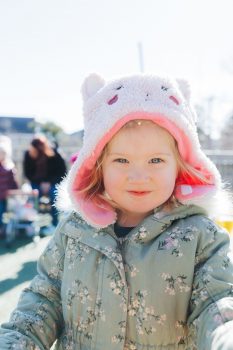 awarded over $1,900,000 in grants through our Nantucket Fund program to support community initiatives for affordable housing, behavioral health, education, childcare, elder services, and many more. Thanks to the generosity of our Nantucket Fund supporters, we were able to award more in 2022 than in any previous year. Your support makes a HUGE impact. Please make a donation today to the Nantucket Fund at cfnan.org/give-now/.
Read all about this year's 2022 Nantucket Fund Grants.
2022 Nantucket Fund Grant Recipients
A Safe Place | Trauma Therapy Program
Addiction Solutions | Donor Database
Artists Association of Nantucket | Family Art
Bulgarian Education Center | Operational Support
Elder Services of Cape Cod and the Islands | Meals on Wheels
Fairwinds | Bring Telehealth Providers to Nantucket for Face to Face Appointments
Habitat for Humanity | HVAC for one home in the Benjamin Drive Development
Health Imperatives | Support for WIC, Young Parents, and the Sexual & Reproductive Health Clinic
Housing Nantucket | Maintenance of the Affordable Rental Portfolio
NAMI (National Alliance on Mental Illness) | Educational and Support Services in Spanish for Nantucket Residents
Nantucket Book Foundation | Authors in Schools Program
Nantucket Boys and Girls Club | Staff Spanish Language Education
Nantucket Community Music School | Elder Outreach Program
Nantucket Community Sailing | Community Programs to Underserved Youth and Seniors
Nantucket Community School | Summer Boost Kindergarten Readiness Program
Nantucket Food, Fuel, & Rental Assistance | Food Pantry Support and Utility and Rental Assistance
Nantucket Historical Association | NHA on the Road – Senior Services
Nantucket Ice | Operational Support
Nantucket Island Safe Harbor for Animals | Community Assistance Program
Nantucket Resource Partnership | Develop Comprehensive Food Insecurity Support System
Nantucket STAR | STAR Summer Camp and AAN Sensory Classes
Our House | Youth Coach
Small Friends Nantucket | Employee Retention Program
St. Paul's Nantucket | St. Paul's Meals Program
Sustainable Nantucket | Farm to School Program
Swim Across America | Swim Across America 10 Year Video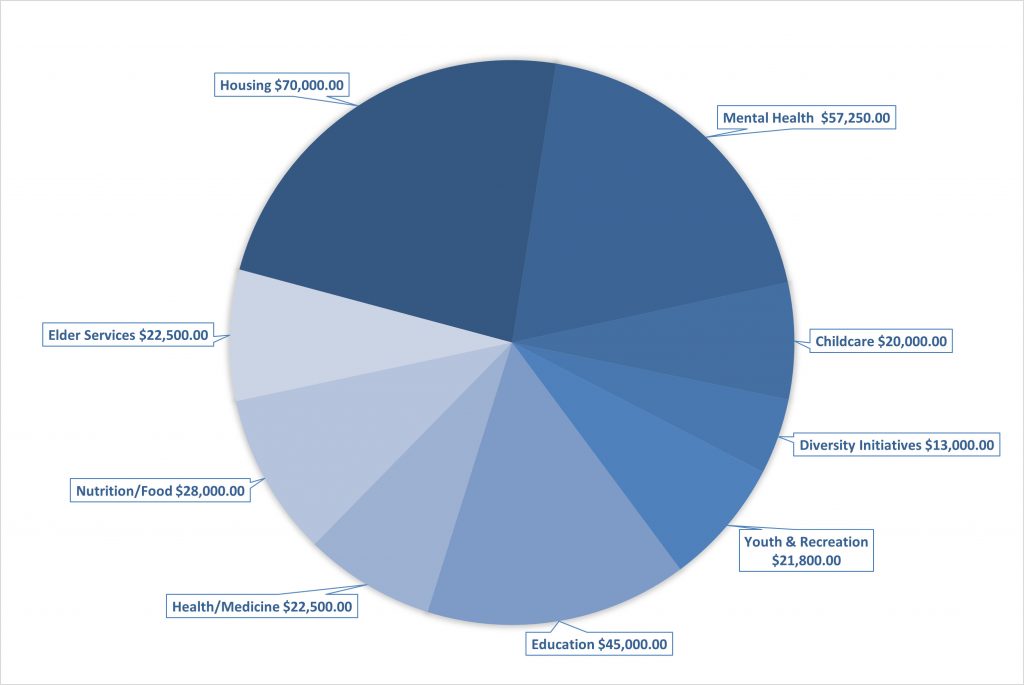 The Community Foundation for Nantucket partners with donors and community leaders to address Nantucket's needs to strengthen the island of Nantucket. We do this by promoting philanthropy and managing assets, making grants, and engaging in strategic community leadership. For more information, visit cfnan.org or email Margaretta Andrews at mandrews@cfnan.org.