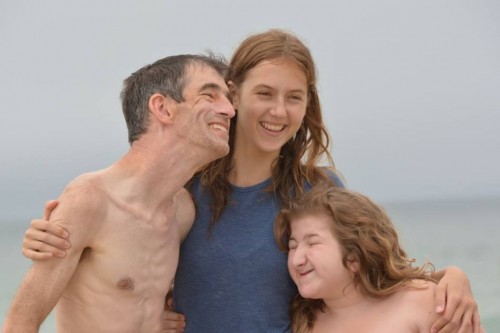 The Tulgey Wood is an integrated community of friends with and without disabilities who gather on Nantucket every summer to live, play, adventure, and create art together. Nantucket has welcomed us with open arms, for which we are very grateful.
During our two weeks each summer, we create a vibrant community where everyone participates to their fullest. We push each other (often outside of our comfort zones) to take part in a lively variety of activities. We swim, sail, surf, fish, bike with the Nantucket Wheelers, and practice yoga. We work together to make art and pottery and fire our own ceramics. We create, produce and perform an original musical celebrating each other's talents and abilities. We treat each other with respect and care, recognizing that everyone is capable of contributing to the community, and that everyone needs support and encouragement.
Each participant is unique when it comes to age, abilities, and background. We do not use distinguishing language like "camper" and "counselor," choosing instead to call each other what we are: "friends." No one is paid or has to pay to attend Tulgey Wood. We strive to celebrate the contributions of everyone in our community. We believe that taking titles and pay out of the equation allows us to better celebrate each other as equals.
We rely on the generous support of our community and donors to make Tulgey Wood an unforgettable experience each summer!