Margaretta Andrews, Executive Director, was born in Wilmington, Delaware, and has generational ties to Nantucket going back to the 1930's. After graduating from St. Lawrence University, she moved to Nantucket year-round in 1979, and worked for the Nantucket Conservation Foundation and then the Nantucket Cottage Hospital. She married Bill Andrews in 1988 and began volunteering in the early 1990's. She has served on the boards of the Children's House Montessori School, Friends of Nantucket Public Schools, Nantucket Student Lacrosse, both the Cyrus Peirce and Nantucket High School Councils, and the Nantucket Cottage Hospital where she served as Chairman of the Board of Trustees from 2001-2008, and is currently an honorary trustee. She was the Secretary/Treasurer of the Nantucket Platform Tennis Association from 1991 to 2013. Margaretta joined the Community Foundation for Nantucket as Executive Director in October 2008.
---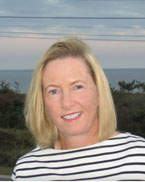 Jeanne C. Miller, Program Director – Born and raised on Long Island, Jeanne arrived on Nantucket in 1979 while still a student at Boston College. She became a year-around resident and joined the faculty of the Children's House of Nantucket, a Montessori pre-school, in 1982 where she stayed for 25 years retiring as executive director in 2007. Jeanne also served as executive director of the 'Sconset Trust in 2008. She participated in the founding of several island non-profit organizations including A Safe Place and The Early Childhood Center. Jeanne also served as a Board member of both the Atheneum and The Friends of the Nantucket Public Schools, where she founded the organization's popular Community Spelling Bee. She and her husband Bruce both share a passion for serving the Nantucket community.
---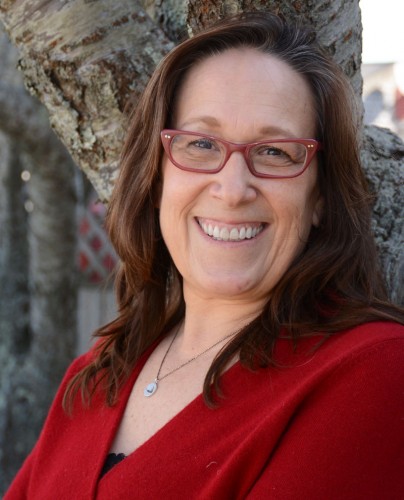 Trich Wages, Operations Manager – Trich has more than 15 years of operations and administration experience in the financial services and investment banking industry. She fell in love with Nantucket in 2006 on the first of many visits to see friends, and became a year-round resident herself in 2014. Trich is proud to be a Nantucketer and a part of the Community Foundation for Nantucket.  (Photo credit: Tim Ehrenberg)
---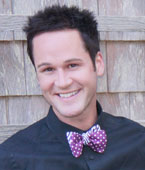 Tim Ehrenberg, Marketing Consultant, was born and raised in Weyauwega, WI and graduated from the University of Wisconsin – Madison. Following graduation, Tim enjoyed singing and dancing around the world with a career in the performing arts. In 2012, Tim married his partner of 8 years here on Nantucket. They both fell so in love with the island that they moved here in 2013.  In that year, Tim started Brand New – Nantucket.  A "brand new" and innovative business that specializes and develops Nantucket brands in a creative and unique way through out all marketing mediums. With over a dozen happy clients, Tim is thrilled to add the Community Foundation to the list as their communication consultant. He is excited to promote the Foundation through the web, social media and through out the island community he now calls home.