---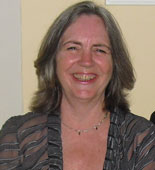 Victoria McManus, President, has served as a Trustee since 2012 and as Treasurer for two years before her election to this role in 2015.   She has more than twenty years of executive management in the financial services and investment banking. Currently she serves on the Board of Directors of the Greenbrier Companies (NYSE: GBX). She is a member of The New York Academy of Woman Achievers. She and her husband, John McDermott had been long time summer residents in Massachusetts but when they visited Nantucket for the first time in 2005, they never looked back to the mainland.
---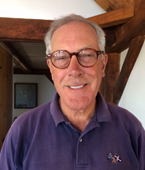 E. Geoffrey Verney, Vice-President, has spent a portion of every year of his life on Nantucket. He is a former summer employee of numerous Nantucket businesses, most notably Red Roundsville's Nantucket Construction Company. He is a recently retired sales and marketing executive of Monadnock Paper Mills, Inc., headquartered in Bennington, NH. Monadnock is a family-owned paper manufacturer producing custom-designed specialty, industrial and fine papers for a wide range of markets and applications. Having worked at Monadnock for 38 years, he continues to serve on the board. In New Hampshire he served for 30 years on the board of the Sharon Arts Center in Sharon, NH serving as president for 4 years. He also served on the board of River Meade, a continuing care retirement community in Peterborough, NH. On Nantucket Verney served on the board of the Nantucket Historical Association for two terms, initially on the design and building committees for the refurbishment of the museum and later as president. He continues to serve on the development and governance committees. He is a former commodore of the Nantucket Yacht Club. Verney is married to Elizabeth Thayer and they split their time between Nantucket and Florida. They have two grown children who also have enjoyed Nantucket each year of their lives.
---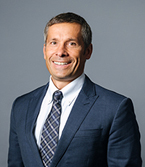 Neil Marttila, Treasurer, is a Senior Vice President, Market Executive at Nantucket Bank, a division of Blue Hills Bank. Neil is an experienced banking executive with over twenty five years of experience in his field. Previously, Neil was Commercial Loan Officer and at Nantucket Bank as a Vice President of Commercial Lending. Neil has been a community banker since graduating from the University of New Hampshire in 1988 with a B.S. Degree in Business Administration and a minor in Economics. He is Treasurer of the Board of Trustees of the Nantucket Film Festival, a member of the Board of the Nantucket Lighthouse School, a member of the Board of the Dreamland Foundation as well as the Community Foundation for Nantucket, a former member of the Real Estate Advisory Committee for the Town of Nantucket, and served on the Board of Directors of Access Nantucket. Neil has lived on Nantucket since 1991 and is married to Lauren Marttila.
---
Marsha Egan, Secretary, relocated to Nantucket with her husband Bob. Raised near Reading PA, she attended Duke University then started a 25 year successful career in the property and casualty insurance business. Escaping the insurance industry in 2005, she started The Egan Group, Inc, a WBE certified coaching and consulting firm specializing in workplace productivity and people strategies. Marsha is certified as a professional coach by the International Coach Federation and speaks professionally throughout the country. She has enjoyed serving her business and local communities, having taken leadership roles in the national CPCU Society, the Junior League of Reading, National Association of Insurance Women, the United Way, Junior Achievement and Olivets' Boys and Girls Clubs and was honored as one of Pennsylvania's 50 Best Women in Business. She and her husband Bob enjoy golf, walks at Sanford Farm with their JRT, and their 4 children and 12 grandchildren.
---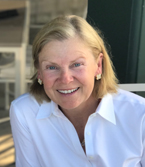 Maureen Fennessy Bousa resides in Wellesley Hills, MA and has enjoyed a summer cottage on Nantucket since 2003.  She currently serves as a trustee of The Clark Art Institute (Williamstown, MA). Her previous non-profit board service includes Historic New England and the Nantucket Historical Association.  In addition,  Maureen is a former overseer of the Massachusetts Horticultural Society – from which she earned a Master Gardener designation.  Maureen holds degrees from Wellesley College (BA) and Boston College (MBA).  Maureen and her husband Edward are the parents of Marina, Eamon, Bridget, and Monica.
---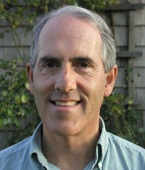 Robert Dean Felch and his wife, Marianne Hutton Felch, have been long time summer residents of Nantucket, and year round residents of 'Sconset since 2002. He has been involved with the Community Foundation since its formation in 2005. He has served on local boards including the 'Sconset Trust, the Siasconset Union Chapel and the Siasconset Casino Association. He was the board president of the 'Sconset Trust from 2004 – 2009 and its Executive Director from 2009 to 2015. In addition he served on the Advisory Council at Nantucket Cottage Hospital. Off island he was President of the board of the Chatham Township (NJ) Historical Society and Senior Warden of St. Paul's (Chatham, NJ) Episcopal Church in the 1990's.
---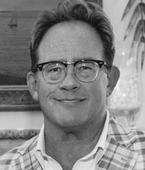 Andrew Forsyth was born in St. Louis, MO, in 1960. He first came to Nantucket aboard the MV Nobska from Woods Hole in the summer of 1970; it would be the beginning of a long and wonderful relationship with the Island and her inhabitants that continues to the present day. He is an avid sailor and fisherman and has been both since he was first introduced to Nantucket; he enjoys small sailboats and surfcasting especially, and is particularly fond of Great Point for fishing and swimming whenever he is afforded the opportunity.  He is currently a member of the Acquisitions Committee of the Friends of the NHA and looks forward to becoming a member of the board of the Nantucket Preservation Trust. He and his wife, Kelly Williams, are avid collectors and supporters of the arts of Nantucket and the AAN; they have assembled a lovely selection of Nantucket arts and crafts over the past 26 years, especially paintings, baskets (old and new) and scrimshaw. They are frequent contributors to a number of philanthropic organizations devoted to the arts and education, as well as to the housing, feeding, and mental health care of underserved communities. They are longtime supporters of the Maria Mitchell Association, the Conservation Foundation, and the Trustees of Reservations, as Andrew is somewhat of an amateur naturalist and particularly enjoys the birds, wildflowers, and trees of Nantucket; he looks forward to making a positive contribution to the Nantucket community through his service upon the board at CFN.
---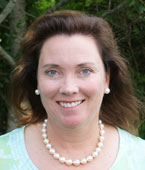 Ellen Hoeffel has been coming to Nantucket for over 25 years and has been a homeowner since 2003. A graduate of Northwestern University, Ellen has spent her career as a human resources executive in the retail industry working for Ann Taylor, Brooks Brothers and Saks Fifth Avenue. She is currently the Vice President of Content for a small technology firm that delivers retail training and communication via an app.  A full time resident of Greenwich, CT, she and her husband Christopher have two boys, Jack and Oliver.
---
The Rev. Dr. Gary Klingsporn is senior minister of First Congregational Church in Nantucket. Gary served for twenty years on the pastoral staff of Colonial Church in Edina, MN before coming to Nantucket in 2010. A Ph.D. graduate of Baylor University, he has taught religious studies in university and seminary settings and has served as an academic editor. He and his wife Debra have two daughters—Laura of Houston, TX, and Kari of Portland, OR. Gary and Debra enjoy classical music, travel, going to the beach, reading, and keeping up with their two schnauzers, Reinhold and Izzy.
---
Zeldy Lyman has been coming to Nantucket since 1953. Her career included almost 30 years in financial services marketing, where she held executive positions at Merrill Lynch, Kidder Peabody, OppenheimerFunds and John Hancock Funds. Before retiring in 2012, she was a Development Officer at The Rhode Island Foundation specializing in both planned giving and outreach to nonprofit organizational endowments. She lives in Providence with her husband, Duncan White, another generational summer resident. They divide their time between Providence and Nantucket and particularly enjoy exploring the island's conservation properties in all seasons. In Providence, Zeldy is an active Master Gardener and serves on the boards of the Master Gardener Foundation of RI, Inc. and The Botanical Center Conservancy at Roger Williams Park.  She is a past board member of the Partnership for Philanthropic Planning of Rhode Island.
---
 Hudson "Tucker" Holland III,  is the Independent Housing Consultant serving the Town of Nantucket in its efforts to address the workforce / affordable housing crisis here. Tucker previously spent fourteen years as entrepreneur and partner in a privately-held winter sports company based in Burlington, VT and Cowansville, QC. While based in Vermont, Tucker was active as a fundholder with the Vermont Community Foundation and served for eight years on the Shelburne Planning Commission including as Chair. Tucker has spent time annually on Nantucket since 1970, having even more exposure when his parents moved the family to Nantucket year-round in 1980. Tucker's own family returned to Nantucket full-time in September '12. Tucker's wife, Michelle, runs the Holland family's business here, Nantucket House Antiques & Interior Design, in addition to owning similar businesses in Shelburne, VT. Tucker is an avid marathon runner, fly fisherman, snowboarder / skier…and budding sailor. The Hollands have been blessed with elder son, Eli (age 8), and their twins, Edward and Beatrix (age 6).
---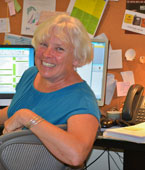 Melissa Philbrick moved to Nantucket in 1986 with her husband and two young children to practice law. In 1996, she opened her own law firm with a primarily real estate-based practice. She has worked with ReMain Nantucket since its formation in 2008, and in 2009 left the active practice of law to become its full-time Executive Director. Melissa has served on a variety of Nantucket non-profit boards. She grew up on the Cape, graduated from Brown University and received her law degree from Columbia University School of Law.
---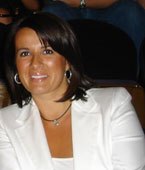 Magdalena Reid is the former Branch Manager of Cape Cod Five Cents Savings Bank on Nantucket. She previously held various positions at Nantucket Bank for eight years, and graduated from the Babson School for Financial Studies in 2010. Born in Warsaw, Poland, Magdalena speaks fluent Polish, and holds her heritage close to her heart. Magdalena moved to the US as a child and grew up in the Boston area. Prior to Nantucket, she worked in retail management in Boston, Hyannis, and Boca Raton, FL. Magdalena is mother to a very active little boy, Jacob, and she spends her time at Little League games and various island events supporting the community. Magdalena brings to the Community Foundation a strong desire to better the island she and her son have the pleasure of calling Home.
---
Robert Tichio is currently a Partner at Riverstone Holdings, the New York-based private equity firm, with which he has been associated since 2005.  Prior, Robert was in the Principal Investments Area at Goldman Sachs, and began his career in the Mergers & Acquisitions Group at JPMorgan.  Robert and his wife, Maya, reside principally in Greenwich, CT with their two young boys, and enjoy all seasons at their home on Nantucket.  Robert received his BA from Dartmouth College and his MBA from Harvard Business School.  The Tichios have been actively engaged in a number of philanthropic endeavors related to youth, arts and education.  Robert currently serves on the Board of Visitors of the Nelson A. Rockefeller Center for Public Policy and the Social Sciences at Dartmouth College, as well as the Advisory Board of the Bienen School of Music at Northwestern University, where both he and Maya serve.  He has been active in both alumni and development initiatives at Harvard Business School and the Harvard Graduate School of Education, as well.  Robert & Maya began vacationing on Nantucket 20 years ago.  They are active supporters of a number of Island-based organizations whose principal focus is addressing the needs of the year-round community.  In addition to his service on the Board of CFN, Robert serves on the Boards of the Egan Maritime Institute and the Nantucket Boys & Girls Club.
---
Catherine Ward, Cathy, moved to Nantucket from West Orange, New Jersey, in 2010 after having been a summer resident since 1983.  She spent nearly 40 years in the health care industry, including research at NIH, then moving into the pharmaceutical industry as Vice President of Sales, Marketing, Training and Development , and Operations with Roche Labs  and Yamanouchi Pharma America.  She was President of the RJO Group, a NYC communications company, prior to starting her own healthcare  consulting company and finally retiring to  Nantucket.   Now a full time resident of Nantucket, she is President of the Board of Directors for the Hospital Thrift Shop,  member of the Board of Trustees for Nantucket Cottage Hospital, a member of the Quality Assurance Committee, the Patient and Family Advisory Council and  the Hospital Advisory Council at Nantucket Cottage Hospital, she also serves as an advisor on the Board of  Nantucket Community Sailing.    Cathy is a member of the Altar Guild and flower ministry at St. Paul's and  is the project organizer for the Egan Nantucket Maritime Festival.    (Photo credit: Lisa Frey)